Our Services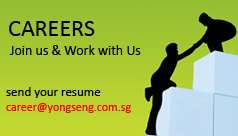 Quick Contact
Fibre Glass Repairs

No matter how badly damaged your fibreglass product is, we can get it looking like new again.

We can colour match in original gel coat.

Cosmetic scratches and chips right through to major structural damage, if it's Fibreglass we can repair or refurbish.

We can repair any firbreglass product such as follows,
FibreglassBus Bumpers
Fibreglass Machine Covers
Fibreglass Truck Panels
Fibreglass Flat Panels
Fibreglass Tanks
Fibreglass Hydro baths
Fibreglass Car Parts
Fibreglass Seats and Tables
Fibreglass Floor
Fibreglass Fish Ponds and more fibreglass products and customized fibreglass products.