Our Services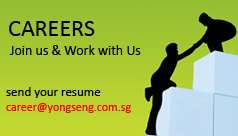 Quick Contact
Fibre Glass Installation

The company's expertise includes project management and on-site installation of fibreglass piping systems, fibreglass tanks, concrete protection and anticorrosive chemical protection of plant equipment.

Specializing in all areas of fibreglass installation, our dedicated team of quality controllers, fibreglass laminators and supervisors ensures that all projects are managed and co-ordinate with the highest standards of control procedures.

Our track record and expertise in this specialized area also provides innovative solutions for a wide range of projects.

We seek to work with our clients to ensure the final installation is achieved to the level expected for safety, quality & productivity offering flexible solutions to projects to achieve completion including nightshift rosters and 24/7 shutdown work.